Watch Dr. Salmeron on KVUE ABC
Watch Dr. Salmeron on ATX-tra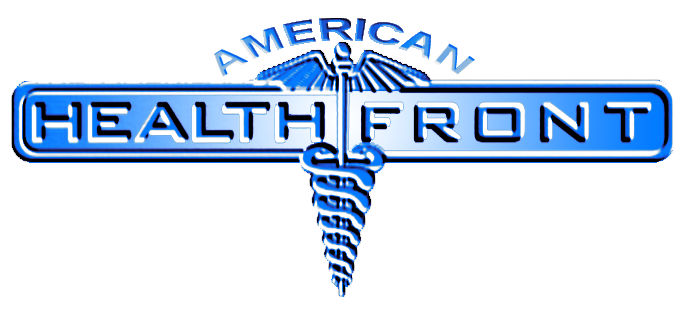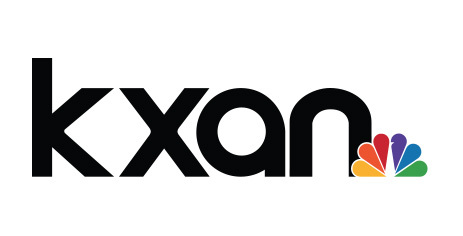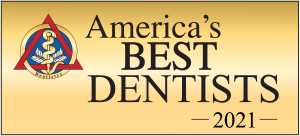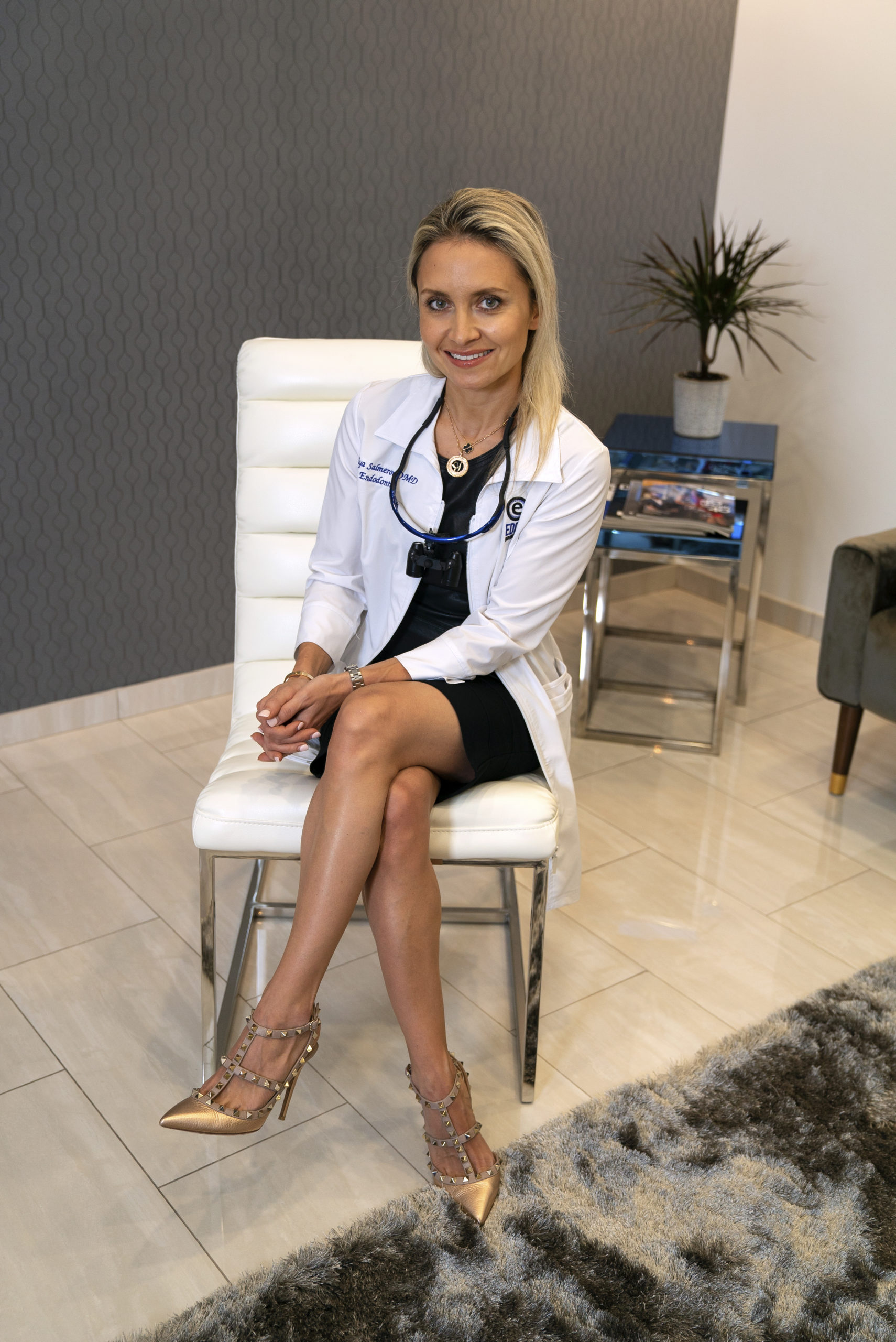 Striving to be Austin and Central Texas' premier leader in Endodontic care and a first class guest experience.
Click HERE To Read The Article.
Our clients are our priority, we offer quality dental services.Learn more about our services.
This was a wonderful experience, and yes, I am talking about a root canal. While I was apprehensive about it, it didn't even feel like a root canal. Dr Yuliya and her entire staff were great, playful, professional, and made the experience one,

...

though I hope to not have to repeat it, that I would gladly go to them for again.

read more
I had a total of 5 root canals performed here and I am not one to enjoy going to any dentist. I can wholeheartedly say that I couldn't have asked for a more comfortable experience with absolutely NO pain during or after Dr. Salmerons work. If you

...

need a root canal... don't hesitate to call this office and know that the people here know what they are doing and will treat you well.

read more
They squeezed me inwhen I really needed the help desperately because of a time limit of going out of state ,I was a little bit apprehensive of the work that needed to be done but she completely reassured me ,she was very professional &Personable

...

, wonderful bedside manner!I did not even have any pain afterwards, absolutely amazing experience, highly recommended.J. Wells

read more
I was referred to Dr. Salmeron by my current dentist and I am so glad that I was put in contact with this Endodontist. Not only were they willing and able to fit me in for a same day emergency root canal but the staff was also caring and attentive.

...

Both Dr. Salmeron and one of her dental assistants stayed after hours to complete my procedure. The procedure was quick, as painless as possible, and the results were immediate and lasting. I will return to her for any and all endodontal needs in the future and highly recommend this business.

read more
X-rays at my dental appointment showed I needed an emergency root canal. To complicate matters I was leaving the country for 3.5 weeks. Dr. Chelkowski's office recommended Edge Endodontics. Dr. Salmeron's office was called and she could see me

...

that day. My initial panic of needing this procedure vanished upon meeting Dr. Salmeron. No one likes having a root canal and Dr. Salmeron understands this and puts you at ease right away. If you need this procedure or any procedure I highly recommend Dr. Yuliya Salmeron, DMD.

read more
Very positive experience. I was EXTREMELY ANXIOUS to the point where I didn't think I could go through with the procedure. Dr. Salmeron and her assistant Jennifer were very patient with me while I calmed down enough for her to proceed. Dr.

...

Salmeron had a very gentle touch while performing the root canal and I had minimal soreness the next day.

read more
I am a very nervous person with dentistry! The calm atmosphere, wearing sunglasses to block out light, the music via headphones all helped to distract me and maintain calm. My root canal was painless. I'm home 6 hours later and I remain painless;

...

I was given Ibuprofen before I left the office. Very professional, courteous treatment and most definitely patient oriented.Thank you so much!

read more
Dr Salmeron and all her staff at Edge are truly amazing. I had an incredibly infected tooth that was giving me phenomenal pain, but as soon as I got to Edge, they were able to get me in almost immediately and Dr Salmeron diagnosed the issue and

...

within a short time I was out of there pain free!All the staff at Edge are incredibly caring, attentive and highly professional. And Dr Salmeron is an amazingly skilled endodontist. I highly recommend Edge Endodontics and their office is beautifully maintained and I promise you from the first moment you walk in you will feel in great hands! 5 stars from me!

read more
I cannot say enough about this place! I arrived 30 mins late because I got lost. They were very patient with me and still fit me in! Also my root canal was a tricky one but Dr. Salmeron did it in 20 minutes. Wow and thank god! I also called a few

...

hours after the procedure because I was experiencing some pain. She took the time to text me after hours and check in. I would highly recommend this place to anyone!!

read more
I was referred to Dr. Salmeron with tooth pain. She worked me in that day, performing a root canal. She took great care to make me very comfortable and explain what was happening and I'm a very anxious dental patient. I could not give her a higher

...

recommendation!

read more
I don't like the dentist and in general very anxious to get work done. These ladies are amazing! The office is beautiful and simple. The assistant is super nice and answers all annoying questions. The main endodontic was great and very nice and so

...

knowledgeable and fast. This is the place to go for your root canal if you want a fast, friendly, amazing team to be in your mouth. Plus they have movies and headphones! If I have to get another one that's where I'm going.

read more
I had a very good experience with my root canals. Dr Salmeron and the entire office staff were very personable, professional, very accommodating and flexible with my schedule.My entire experience was pain free and pleasant. I'd recommend Dr

...

Salmeron to my family and friends!!

read more
Getting a root canal isn't EVER fun but Dr. Salmeron was seriously the best endodontist I've ever been to. Sadly this isn't my first rodeo. The tools and technology were fantastic. Super clean office. I was impressed by her skills and how quick

...

but thorough she was. I had minimal pain too. She spent time with me and gave me options. I'd recommend her over anyone else.

read more
Dr. Yuliya S. fit me in at the last minute following the onset of pain. It was an extremely straightforward process and she minimized discomfort. I honestly left the procedure thinking a root canal isn't a big deal. Next day pain was essentially

...

non-existent. Highly recommend

read more
I had some poor work done on a tooth a year and a half ago from a dentist in California and Dr. S went above and beyond to help me save this tooth and make sure I was safe and well. I appreciated her care and concern for my well being. Great place.

...

Cool people. 🙌🏼🙌🏼

read more
Excellent: They work with me to be seen that day. Ended up needing a root canal. Dr. Salmeron was professional and informative and answering all my questions. She also followed up the next morning, making sure I was okay and advised me that if

...

anything changed to call immediately. 5 stars

read more
I had to have an emergency root canal and fortunately Dr. Yuliya could get me in the same day. I cannot say enough about the top-notch facilities and care I received; it was by far the most pleasant, professional and pain-free dental experience I

...

have ever had. By the time I walked to my car I was already feeling so much better!

read more
Dr Salmeron has done two procedures for me this year. She and her team did great work both times and helped me feel comfortable throughout the process. She listened to everything I had to say and worked with my dentist to understand my particular

...

needs. I'm generally terrified of dental work but I will have no hesitation returning to Dr Salmeron when I need an endodontist again.

read more
I went to my dentist with a very painful tooth that he had installed a crown on a few months earlier. As expected, I needed a root canal. We contacted the "in program" endodontist and it would be 3 weeks before he could do the root canal and I

...

would have to go in for a "pre-root canal" visit/assessment. The dentist also gave me the name of a couple of endodontists that accepted my insurance. The first on the list was Edge Endodontics and I called them immediately, they scheduled an appointment for 2pm the next day to perform the root canal. I had always heard how painful a root canal was, so I was apprehensive. I arrived and was warmly greeted by the receptionist who was wearing a mask, and was quickly ushered into the room where the root canal would be performed. The tech was equally calming and comforting. Dr. Salmeron came in and I immediately felt confident as she confirmed my dentist's assessment. She deadened the area, then I had a little melt down/panic attack. Dr. Salmeron and the tech were so calm and took a few minutes for me to calm down, and they proceeded with the procedure. Absolutely pain free!!! They even had Netflix to watch while they were doing the procedure. I will recommend to anyone who is nervous when they go in to not put on a violent film, I finally settled on Andy Griffith. If you need a root canal, I HIGHLY recommend Edge Edodontics, without reservation. I hope I never need another root canal, but if I do, I will definitely go to Dr. Salmeron!

read more
I was terrified walking into the office after being sent over by my dentist for an emergency root canal. I had a really terrible experience with my first one years ago but thanks to Dr. Salmeron I've realized I had nothing to worry about. Dr.

...

Salmeron put me at ease, was gentle, quick and after being numbed up I didn't feel a thing. She is a really fantastic doctor and I highly recommend her practice. The office is new, clean and beautiful.

read more
Everything went very good with my root canal.Dr. Yuliya Salmeon is very caring, and very professional. All the staff are very friendly, and they were very attentive. The office is Beautiful, and has the latest technology. During the entire

...

procedureI have no pain, and Dr. Yuliya made me feel very relaxed. I thank her, and the whole staff!I highly recommend Dr. Yuliya Salmeon! 👍🏻

read more
I had a great experience with Dr. Salmeron and her team. She helped to ease my anxiety and fear. She was able to numb a tooth that previous doctors could not get numb! She is seriously experienced and knows her work. My situation seemed like there

...

was a dead end but she took care of me. Her dental assistants are also very caring and made me feel better. Thanks so much for helping me through this difficult issue!(My back story)I needed a root canal and I had went to a doctor before that could not get me numb enough to do the procedure. Before that I had a crown prep on the same tooth and I WAS NOT NUMB during the procedure. Then they decided to do a root canal on the same tooth- I was scared and the the doctor before was rude and asked me to go through severe pain till he could open the tooth and then he could numb me. He even laughed when I was having an adverse reaction to the anesthesia saying it was all in my head. It was really upsetting to say the least. I was not going to go through that pain again and then I found Edge Endodontics. When I got to Dr. Salmeron's office I was relieved and glad I could go the oral sedation route. If I was going to have to go through extreme pain at least I could be sedated. As soon as I got there I took the meds, I then went back and She got me me numb and and they were so fast. I was impressed with their work and the fact she was able to get me numb when no one was able to before. Please go here if you need a root canal or something that requires an Endodontist. They will take care of you.

read more
The staff, Jennifer, Cecily and Dr. Salmeron at Edge Endodontics went above and beyond to make me feel comfortable before and after my procedure. Cecily was great in helping me control my anxiety. Dr. Salmeron did everything to keep me comfortable

...

during my root canal. I couldn't have asked for better hospitality.

read more
Highly recommend. The staff is friendly and professional. I have a difficult time getting and staying numb, Dr. Salmeron was very conscious about making sure I was comfortable throughout the entire procedure. She was also very professional and

...

gentle, which is nice when having a number of instruments in your mouth. 😜

read more
I was referred to Dr. Salmeron for a slightly more complicated root canal operation due to the curvature and length of the roots of the tooth that required treatment.I had an excellent experience at Dr. Salmeron's office. Both Dr. Salmeron and her

...

staffmember Jennifer ensured I was comfortable as possible at all times and all my questions were answered.Dr. Salmeron provided very thorough treatment, and took several x-rays to ensure that the procedure was completed to her exacting requirements to minimize the risk of needing re-treatment. I was given detailed aftercare instructions that worked out well for me.I can absolutely recommend Dr. Salmeron's practice.

read more
They got me in same day at 3pm for a double root canal that I desperately needed. Clean and beautiful space, super nice staff and dr was extremely kind! It was nearly painless and I'm not in any pain after the root canals! Don't google root canals

...

before because it's so not accurate lol this place makes root canals easy! If I ever need work done again I'll definitely be back!

read more
Dr Salmeron is incredibly efficient and provides full explanations of options, her staff advises on all costs and scheduling, and there was surprisingly very little discomfort after both of my treatments! The best experience! Will not hesitate to

...

recommend Dr Salmeron to friends and others.

read more
Dr. Salmeron is brilliant and kind. Dr. Salmeron has performed two root canals for me and one for my wife. All three procedures went very smoothly. Dr. Salmeron performed my last root canal a week ago, which I have completely recovered from. I

...

felt no pain during the procedure, and after the procedure, I was little bit numb, but I was able to speak and eat normally without biting myself and without feeling like the side of my mouth was drooping. As I was checking out, Dr. Salmeron came to the front desk with my first dose of Advil and Tylenol. Several days later, when I went in to see my dentist, Dr. Patel, another great doctor, Dr. Patel mentioned that Dr. Salmeron had personally called Dr. Patel to give him a report on my procedure. You can't go wrong with Dr. Salmeron. I give Dr. Salmeron my highest and unqualified recommendation.

read more
I am a general dentist and highly recommend Dr. Yuliya Salmeron and Edge Endodontics. I refer out my patients to Dr. Salmeron, and they all speak highly of her. Dr. Salmeron is the go-to endodontist (root canal specialist) for my significant other

...

(also a dentist) as well. Dr. Salmeron trained at one of the most selective endodontics residency programs in the country, and I am impressed with her work. Go to Dr. Salmeron if you need a root canal!

read more
Utterly professional operation, from scheduling (Jennifer, receptionist, crisp & attentive) to prep and the endodontist overseeing the procedure, a root canal. She explained carefully what we were doing & explained every step along the way.

...

Gentle, concerned about my comfor (I was in good hands and pain was minimal), I would recommend them to anyone. First class dentalcare.

read more
I had a bit of a molar problem with some DEEP roots! I had an earlier root canal procedure and had developed an infection that was affecting the adjacent molar. My primary dentist referred me to Dr. Salmeron. It was a great suggestion for me.

...

Unfortunately, I have had several root canal procedures. This was, by far, the best experience I have ever had with a root canal. The discomfort and anxiety can go by the wayside..... Dr. Salmeron has state-of-the-art equipment and is undoubtedly a skilled technician. Dr. Salmeron's demeanor and the friendliness of her staff made this visit even more "enjoyable". (If a root canal can be enjoyable...) I highly recommend her office to anyone needing specialized endodontic work. The office is clean and the operatories are comfortable and well designed. I'm happy to know Dr. Salmeron is there should I ever need her services again.Jon Smiley - Austin, Texas

read more
Dr. Yuliya Salmeron and her staff are incredibly professional and warm. I had a recent filling that hurt when I ate. My dentist examined me again, but couldn't fix the problem. Dr. Salmeron re-did the filling, and all pain went away immediately.

...

She's extremely detailed-oriented, and has spectacular precision in her work. Highly recommend.

read more
Dr.Salmeron and her team were great. I had a huge pain and they were able to get me in within such a short notice and especially on Friday. The problem was diagnosed and the work was done fast. Pain free in a few hours after I got home. Very, very

...

happy!

read more
I had a stellar experience having a root canal procedure performed by Dr. Salmeron and her assistant. I would recommend her practice to everyone! Dr. Salmeron understood my concerns and fear about this procedure, and it was the patient care and

...

information she provided that helped me feel comfortable. Her technique is masterful and her offices are clean, state-of-the-art, and well-appointed. I couldn't be more pleased!

read more
Edge Endodontics lives up to its advertising. Great customer service the minute you walk in the door. Everyone I came in contact with was a first class professional. The quality of treatment was outstanding. One hour after my root canal I had

...

zero pain thanks to the reversal shot. I hope I never need another root canal but if I do this is the only place I am going.Thanks Dr. Salmeron for a job well done. You have done a great job putting your entire staff and office together.

read more
Tooth troubles are no fun and dealing with certain issues can be just as unpleasant. However, Dr. Yuliya Salmeron and her team treated my severe case with ease! Greatly I recommend booking an appointment here for a pleasant and professional

...

experience.

read more
Edge Endodontics is the GO TO place for dental care in the Austin area! Not only is Dr. Salmeron amazing at her job but her office staff truly care about you and are all on top of their game. I was soooo nervous for my first root canal but did not

...

feel a single thing during treatment and my pain after was very minimal. I was able to return to work the next day without even taking any pain medicine. I could not recommend a better doctor if you are scared of the dentist, or even if you aren't scared! If I could give this place 10 stars I would. I will most definitely be recommending this to all my family and friends in the area who need dental care.

read more
My dentist referred me to Dr Salmeron for a root canal procedure. I have never had one before. I was told by friends and co-workers that a root canal is so painful, one even said it was worse than giving birth. So, i went in expecting the worst

...

and a whole lot of pain....i was actually freaking out about it. The anxiety i felt was all for nothing. The procedure didn't take as long as i expected and felt ABSOLUTELY NO PAIN....REALLY, NOTHING AT ALL. I HIGHLY recommend Dr Salmeron, she is the BEST and her entire staff is AWESOME. They all made me feel so comfortable and made my dental procedure experience calm, relaxing and PAIN FREE!!! I cannot believe i was so worried about having this root canal. Dr Salmeron and her staff went out of their way to ensure a great experience...they are kind, professional, friendly....just GREAT!!!

read more
I went in for the dreaded root canal but after today it's not dreaded. I have had a lot of dental work done and I've had 2 root canals prior to this one and the experience i had at Edge blows my mind with how quick, easy, and painless it was. Dr is

...

so gentle and she really listens to you, dental assistant knew exactly when to suction and was gentle with me. As a team they paid attention to me and treated me very well. I felt like they cared about me as a person from the beginning making sure i was comfortable and understood charges.I can't believe I'm saying this about dental work but I'm looking forward to my next visit because i have absolutely no anxiety about coming here.I could not thank them enough for the amazing visit when i was done.

read more
Dr. Salmeron and her team made me feel like a very special person. I called being in pain and they moved appointments to help me the same day! Once I arrived there was no waiting time and even though my root canal was in very bad shape it's now all

...

fixed and I am pain free! She is clearly a specialist and highly professional, also the equipment looked like top of the line. I am super impressed and thankful! I recommend Edge Endodontics without any hesitation.

read more
Dr. Yuliya Salmeron is the consummate professional who cares about her clients. She provides a warm welcoming environment and her staff are very friendly. Nobody looks forward to having a root canal, but she does her upmost best to put you at ease

...

before & during the procedure. Most importantly, she gets the job done quickly and very efficiently. I woke up the morning after the procedure pain-free. I highly recommend her.

read more
I am so pleased with Edge Endodontics and how kind and helpful they were this week when I suddenly found myself in pain and needing an emergency root canal. Dr. Yuliya Salmeron took me in immediately that day and was very gentle, explained details

...

of the procedure, what to expect and encouraging. It made a painful and scary, unexpected situation very smooth and easy. The office staff, Jennifer, was so gentle and soothing and called the next day to check up. I am very happy Edge Endodontics was recommended and available. Great experience.

read more
I was referred ti Dr Salmeron for an issue with a crown on short notice. They fit me in taking care of an exam, xrays and root canal in the same appointment. The have a state of the art tools and beautiful spotless office. This review is coming

...

from someone who has a long history of avoiding dental offices. Dr. Salmeron was professional, caring and listened to my concerns. I highly recommend Edge Endodonitics.

read more
I recently had a root canal done by Dr. Salmeron, I was very nervous & anxious going into the procedure but her and her team completely took my fear away! They do an amazing job at making sure you are comfortable and understand the details of the

...

procedure. They are patient and caring throughout the whole process. If I were to need further work in the future, I will definitely be coming back! Afterwards I had very little pain, and the soreness was gone after a day or two! Their practice was very professional! Added bonus: They provide blankets, noise canceling headphones and movies 🙂 so you can completely block out the scary stuff! Highly recommend seeing a specialist when t comes to root canals, like Yuliya!

read more
Dr. Salmeron did two root canals for me this week. I needed to get in right away, and got my first appointment the same day I called. She and her staff—Jennifer, Cecily and Beth were professional and very caring. It was an outstanding experience.

...

I got in for my second root canal 3 days after the first, and had the same experience. The office is clean and has state of the art equipment. Would highly recommend!

read more
Edge was able to see me the same day my dentist referred me due to severe pain. Dr. Salmeron and her staff did a good job of explaining everything and made me feel comfortable. The root canal went well and I was relieved of the severe pain I was

...

experiencing. Thanks again!

read more
Dr. Salmeron and her staff were so great. Went in for a possible root canal, but not sure which tooth. Dr. Salmeron quickly identified which tooth needed the work, explained what needed to be done and got to work. I was in and out within a matter of

...

a couple of hours. Everyone was so polite, professional and the office was exceptionally clean. Highly recommend.

read more
Edge Endodontics is amazing! The front office staff is super friendly and knowledgeable. They were very upfront with cost and I didn't feel blindsided. The dental assistants were nice and able to answer all of my questions. Dr. Salmeron does a

...

really good job. She did a really thorough job. I would highly recommend Edge Endodontics. They made have a root canal as painless as possible. The office is extremely clean.

read more
I was referred to Dr. Salmeron for a complicated procedure that she completed with ease. It was an awesome experience! I could literally feel the constant, annoying pain subsiding as she worked. She is truly an expert and very very skilled. The

...

dental assistant was also really considerate and professional. I hope I don't have to go back to the endodontist again anytime soon, but if I did I would go to Dr. Salmeron.

read more
I would come here again should a situation warrant the visit! Found Edge on my insurance website because it was close to my home. Easily filled out necessary paperwork online prior to my visit and was able to quickly make an appointment. When I came

...

in to their quiet and beautiful office, I was treated with respect the entire time. I was very scared of my very first "root canal" (dun dun duuuuunnn) but they assured me it was a painless experience, that people give endodontists a bad name due to past experiences. I decided laughing gas was necessary, and I am so glad I did. Everything was over lickety-split and I was out of there and back home. Only slightly sore/sensitive for a couple days, but I could have continued to work that day if I wanted. 10/10 visit! Thank you to everyone in the office for making it a great experience.

read more
Never in my wildest dreams would I have thought a root canal would be great, but the experience really was: zero pain, calm environment, friendly staff, and efficient doctor. I was in and out in an hour! I have complete confidence in the procedure

...

performed. I'm so glad Dr. Adam at ATX family dentistry (he's great too) recommended Edge.

read more
I woke up with horrible jaw pain, and went and had an x-ray at my dentist. They told me a year ago I would probably need a root canal, and now was the time. They referred me to Edge. Dr. Salmeron was very polite, and thoroughly explained what we

...

would need to, and when she showed me what the total was it came out to Half of what I expected. She was able to do both the same day, and had me back at work pain free by middle afternoon. Great experience with what should have been a terrible day.

read more
If you have to have something as anxiety inducing as a Root Canal I highly recommend Edge Endodontics. Dr. Salmeron is wonderful! I had mine on a Friday morning & by Saturday night I was 100% pain free. And the pain I did have was mainly from having

...

my mouth open for so long. Her whole staff is amazing.

read more
I recently needed a redo for a root canal completed 15 years ago. Dr. Salmeron and her staff were excellent. The tooth had an abcess also, that was a little more challenging for us both. The staff were very attentive, even when I had a dental

...

insurance issue, they helped me get it fixed within a couple of days. Dr. Salmeron was very pleasant and explained the procedure and the possiblities of not being able to save the tooth, which allowed me to make an informed decision. We moved forward and she was able to treat the tooth and infection. I have had multiple root canals over the past 20 years and she was by far the best Endodontist.

read more
I love edge endodontics! I was in extreme pain and no one around town would except me due to the limited corana virus hours. Everywhere I went kept resechulding and pushing my appt back. I felt so hopeless. I couldn't sleep. This pain was ruining my

...

life for weeks. Then I found this place. Edge got me in the same day! I went into their beautiful office in tears and left smiling and joking relieved of my horrible pain. I couldn't believe how nice both the staff and office were. So friendly and caring. They actually wanted to help. Five star experience! When they asked what I wanted to watch on hulu I was pretty blown away. My last dentist looked like they were operating out of a crack den. This place was amazing! I couldnt be happier with my experience and would reccomend all my friends to go here. Thank you so much Edge

read more
I am so glad my dentist referred me to Dr. Salmeron. Her focus and professional demeanor made me feel confident that I received high quality and world-class treatment. There was no pain at all, and the doctor and her assistant were even able to work

...

with my lip piercings in the way. My only complaint is that I was not consulted about the cost of the treatment and the items which appeared on my itemized statement. I'm one of those people that likes to know what I am paying for, so it did bother me a bit. But all things considered, I am incredibly pleased with the treatment I received at Edge Endodontics

read more
No one WANTS to have a root canal, but if you end up needing one, Edge is the place to go.Dr.Salmeron cares about you as a patient. She put me at ease upon meeting me.The process was quick, as pain free as possible, and efficient.Bonus was they

...

have multiple streaming services for you to watch.Highly recommend!

read more
I got my first root canal done by Dr. Yuliya Salmeron and it went amazing. I have never felt so comfortable and safe. She was super nice and she did an amazing job. She walked me through everything and made me feel as comfortable as possible. If you

...

ever have to get a root canal hands down come to Edge Endodontics and see Dr. Yuliya Sameron!

read more
Perfect experience from start to finish. Easy to schedule, clear explanation of treatment and cost, comfortable waiting area, and prompt work. Dr. Salmeron communicated exactly what was going to happen and executed well. Thanks all at Edge

...

Endodontics.

read more
No one likes a root canal but if you have to get one done I highly Dr Salmeron. She had great chair side manor. I felt confident in her eval and treatment. The procedure went about as good as it could go. Hope I don't have to get another one

...

but if I did I would not hesitate going back to Edge Endodontics.

read more
Needed an emergency root canal late Friday afternoon. Dr Salmeron and her team scheduled me right away. I have a fear of dentists and the thought of my first root canal was terrifying. I was taken care of in the most professional friendly manner.

...

Thank you!Root canal??? Piece of cake!

read more
Had my first visit Wednesday the 1st and it was by far the easiest root canal I have ever had. Dr. Salmeron was very great! She explained everything to me, kept up descriptions of what was going on during the procedure, worked expediently, and had a

...

very light touch. I had very little soreness Wednesday night or yesterday where with past root canals at other offices I was sore for days. I highly recommend Dr. Salmeron!!

read more
Dr. Salmeron and staff were fantastic! My dentist referred me to them with a cracked tooth needing a root canal, and they were able to see me in just a couple of hours. I have a lot of dental anxiety but Dr. Salmeron did a fantastic job of calmly

...

explaining the process to me throughout the procedure. I hope I don't have anymore root canals in my future, but if I do they will be my first call.

read more
This is by far the best root canal specialist I have been to. Dr. Salmeron and her staff made me feel so comfortable. Upon entry into the office I was greeted by the front desk staff which had me fill out my new patient paperwork after I used hand

...

sanitizer and had my temperature taken. I felt very safe during my entire experience in this office. If you need a root canal I would highly recommend Dr. Salmeron. Very personable staff, modern looking office, clean, and great vibes throughout. Thank you!!!!

read more
I have to preface this, with the fact that I hate dentists. I've had several bad experiences over at he course of my life. Todays root canal experience with Dr. Salmeron, was the complete opposite! She and her staff were quite pleasant, and I

...

immediately felt comfortable. I was in and out rather quickly as well. 10/10 would recommend her to any of my friends, or family.Thanks doc!

read more
Super happy with the experience I had yesterday at Edge!They accommodated me that morning when the pain in my tooth accelerated quickly. I didn't feel any pain during the procedure whatsoever; and after the treatment, my pain in the tooth was gone

...

instantly. Made it a great thanksgiving weekend for sure !

read more
5100 W Highway 290 Bldg 2, Suite 220
Austin, TX, 78735
Take A Tour Of Our Office!