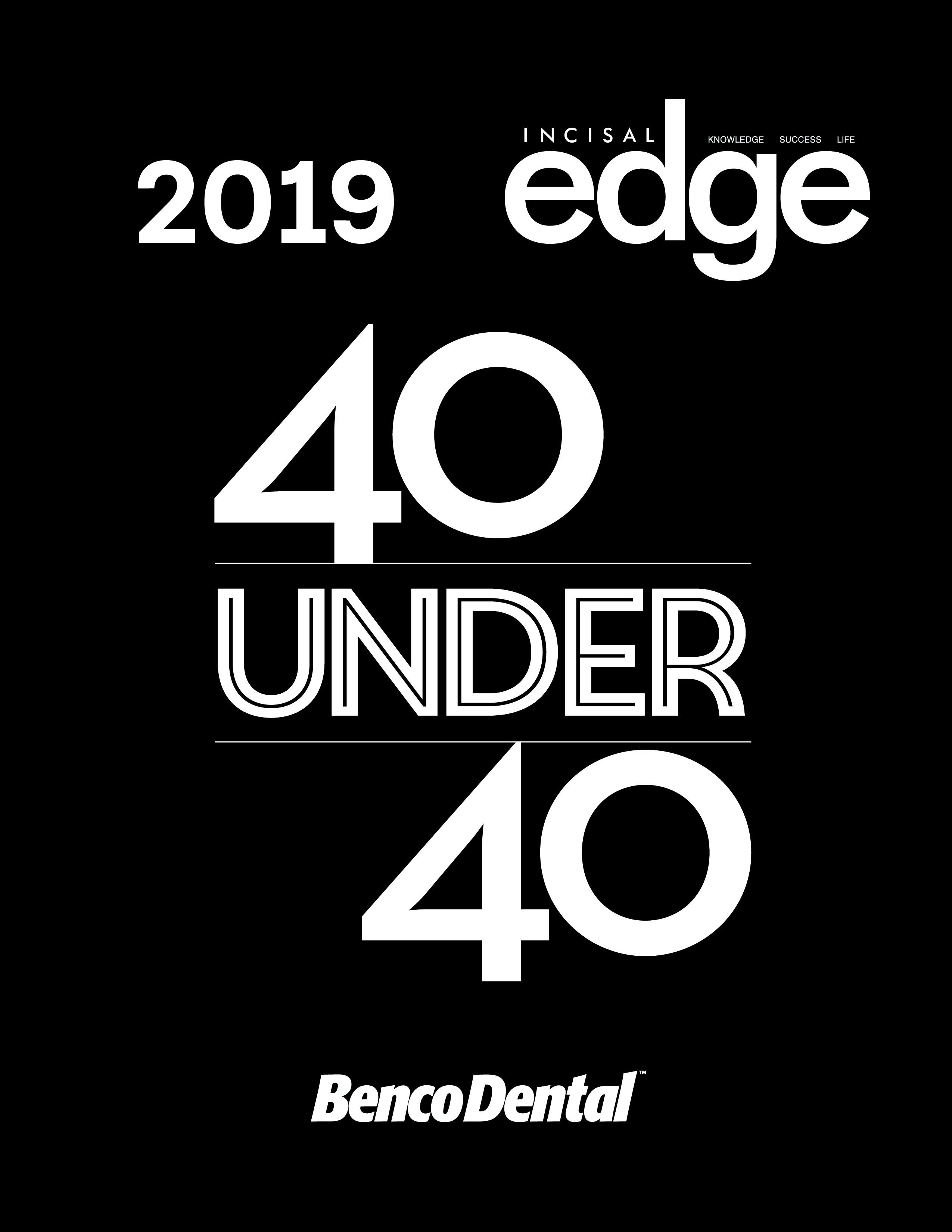 Dr. Yuliya Salmeron has been recognized as one of America's Best Young Dentists by Incisal Edge Magazine.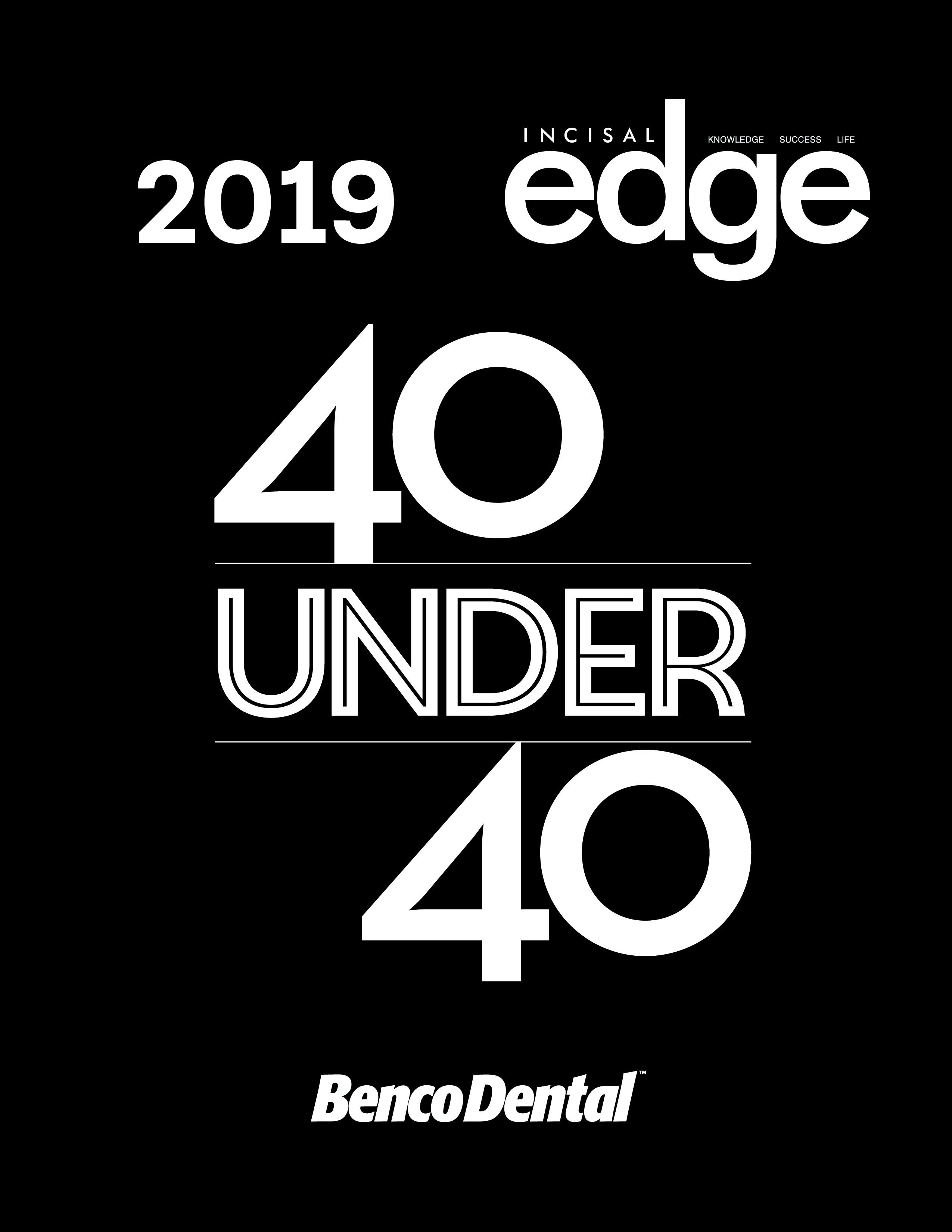 Dr. Yuliya Salmeron has been recognized as one of America's Best Young Dentists by Incisal Edge Magazine.
Watch Dr. Salmeron on KVUE ABC
Watch Dr. Salmeron on ATX-tra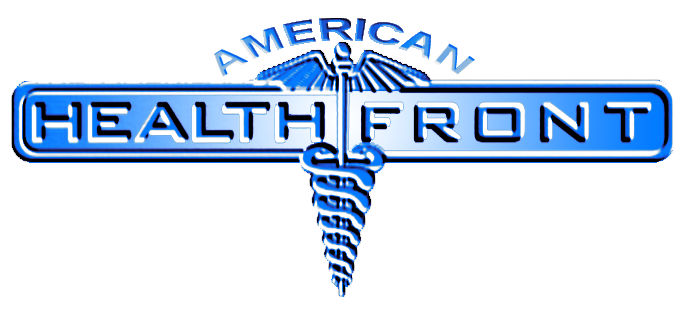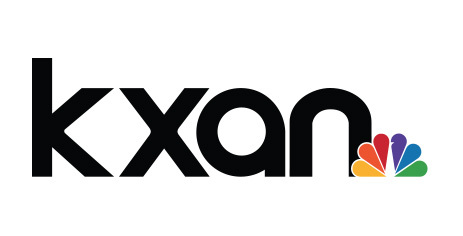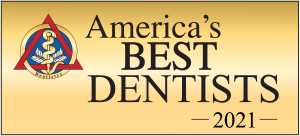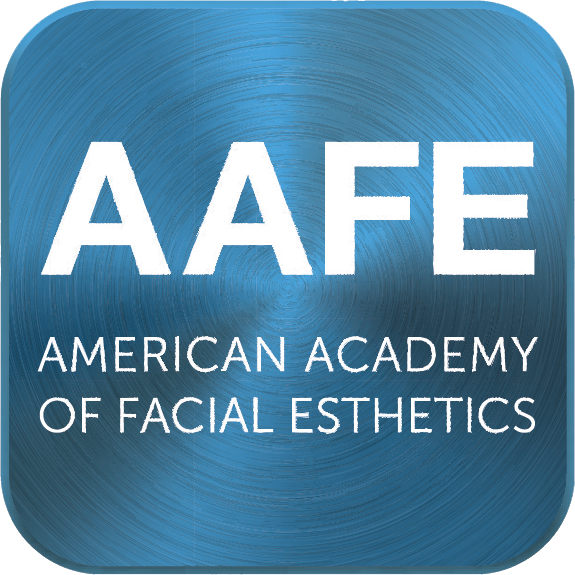 Striving to be Austin and Central Texas' premier leader in Endodontic care and a first class guest experience.
Click HERE To Read The Article.
Our clients are our priority, we offer quality dental services. Learn more about our services.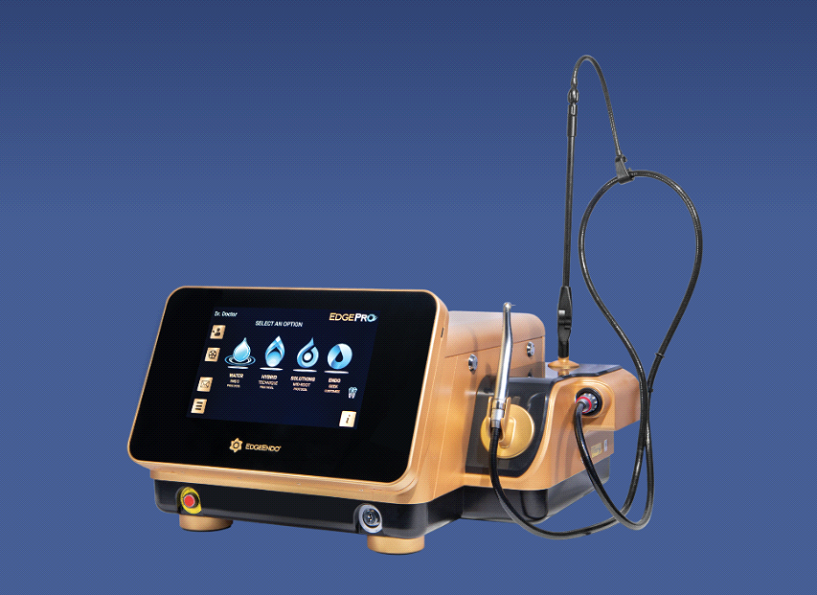 STATE-OF-THE-ART TECHNOLOGY
We are proud to offer EdgePRO™ Laser- a state-of-the-art technology that helps to perform minimally invasive endodontic treatment
Botox for TMJ disorder? YES!
Dr. Yuliya Salmeron is trained and certified by the American Academy of Facial Esthetics to treat Orofacial pain, TMJ pain, and jaw tension associated with Bruxism and clenching.
If you suffer from pain related to TMJ disorder, teeth grinding or clenching, headaches, or Migraines, you may be a candidate for Therapeutic Botox Injections.  The result can be life-changing for a patient! Not only it will diminish or eliminate facial and jaw pain associated with Bruxism, clenching, and grinding of your teeth, your jaw will look less boxy as masseter muscles will relax and become less bulky.
Read more about Botox and Xeomin therapy here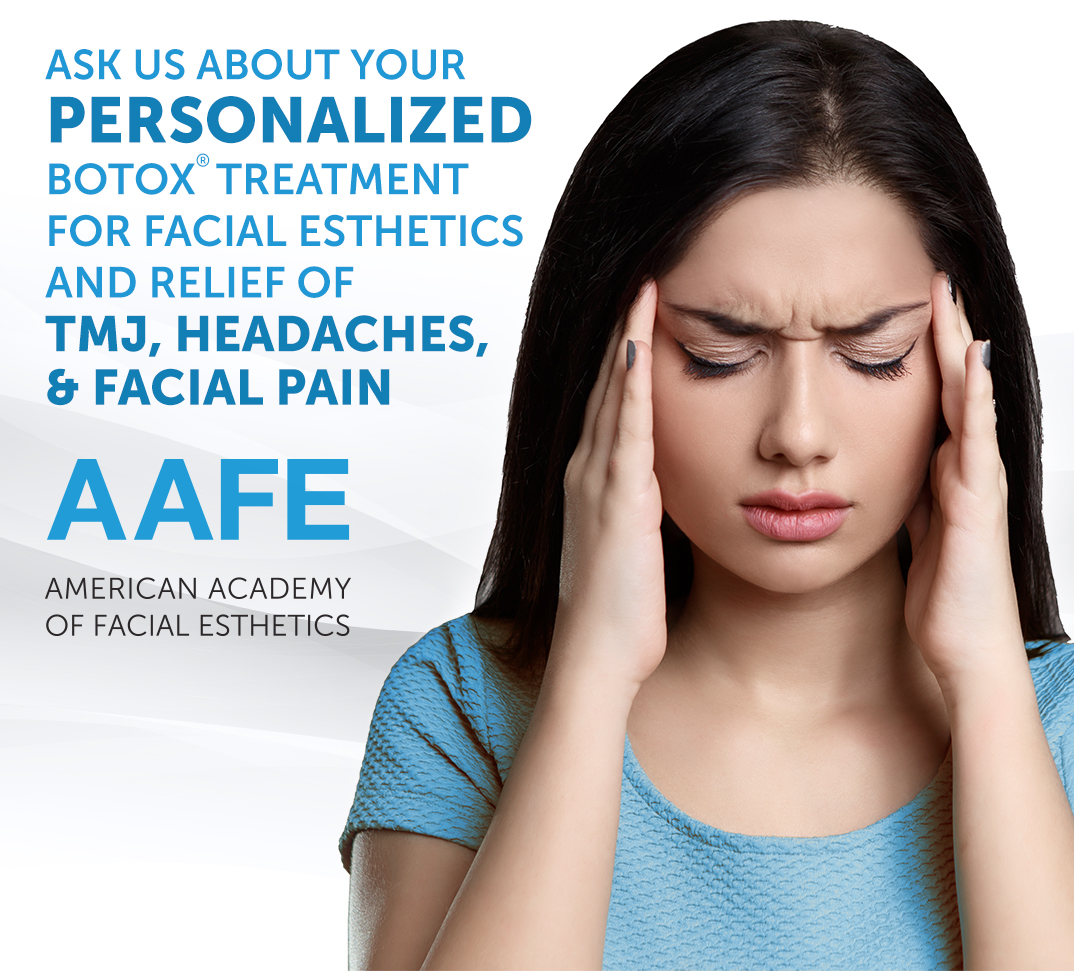 I was so nervous about having a root canal but Dr. Salmeron and her staff at Edge Edodontics was amazing! It was my first time using gas and I didn't know what to expect. They made me comfortable and I listened to music. Before I knew it it was

...

over and I felt no pain! So different from my previous horrifying experiences! Thank you so much for taking such good care of me.

read more
This was my first time having root canal work. Dr. Salmeron walked me through the steps, keeping me informed along the way. She was very patient with me and I feel wonderful as a result. The staff was wonderful as well. A great experience,

...

considering. 🙂

read more
Excellent Dental Service by office staff and Dr. Yuliya Salmeron. Root canal was successful and my natural tooth was saved. During every step of the procedure I was primed for what to expect, which helped me relax. I have already recommended Dr.

...

Yuliya Salmeron to close friends.

read more
I can't say enough good things about Edge Endodontics. Dr. Yuliya Salmeron and her staff are wonderful: patient, caring, gentle, and efficient. They are also kind and good listeners. They me feel comfortable immediately and I never felt any fear

...

or qualms about putting my damaged teeth in Dr. Salmeron's skillful and capable hands. This so important after the trauma of hurting yourself and risking the loss of your teeth. I highly recommend her and her clinic.❤️👍

read more
Everyone can agree, getting a root canal isn't fun, but if you need the procedure done, this is the place to go. The staff was professional, kind and comforting from the time you walk in to the time you leave. They offered headphones with music

...

during the procedure and made a lot of effort to ensure that I was okay and as comfortable as possible. Dr. Salmeron took her time and was very precise during the procedure. Highly recommend this place!

read more
The staff and Dr. Salmeron at Edge Endodontics went above and beyond to make me feel comfortable before and after my procedure. They were great in helping me control my anxiety. Dr. Salmeron did everything to keep me comfortable during my root

...

canal. I couldn't have asked for better hospitality.

read more
The hygienist and the doctor were both very kind, informative and careful to listen to my needs as a patient for this root canal. It was as painless as could be. She clearly knows what she's doing. I can see why my dentist recommended Dr. Salmeron.

...

I highly recommend her when you're in that unfortunate space of needing a root canal. So glad that it's done and I'm on my way to better health.

read more
Dentist and dental assistant were great!! Dental assistant was very sweet,kind,professional and gentle. The girls at the front desk however were not very friendly. It almost felt like a DMV visit. It's a fancy dentist office and paid a lot of money

...

the least they could do is be more approachable and friendlier. Maybe she was having a bad day.

read more
Dr. Salmeron and her team were top notch and great with her drill! They got me in ASAP after being in extreme pain, gave me a quick diagnosis of the problem, then went to it immediately and performed the Root Canal. I was pain free afterwards and

...

thankful for the experience. Thank you Edge Team!!

read more
I have terrible dentist anxiety, so when I found out I needed a root canal, I was less than thrilled. While it is a routine procedure, I knew I wanted to be mildly sedated in order to calm my nerves. I reached out to Edge Endodonics and had an appt

...

scheduled within a week. Everyone at the office was extremely welcoming and comforting. Dr Salmeron explained the entire process before beginning, and it was over before I knew it.I would highly recommend Edge Endodonics and Dr Salmeron to anyone with a fear or nervousness of the dentist/dental work. Should I need another procedure in the future, they will be my first call.

read more
My experience with Edge Endodontics was nothing short of amazing!! The professionalism and friendliness of the whole team was outstanding! A very very welcoming & smooth visit that made me feel right at home! Dr.Salmeron & assistants are the very

...

best! I will definitely recommend to everyone! 🙂

read more
I went in unsure and nervous about what was going to happen and I admit it was the best dental experience I've ever had. Dr. Salmeron and her team were patient, understanding, thorough, and quick. All my concerns and needs were met. I was

...

comfortable and didn't feel anything while they performed a root canal.

read more
Dr. Salmeron is incredible! I have a lot of anxiety about dental work, and was worried about getting a root canal. Both she and her team made sure I was comfortable and relaxed before we started, and I never once felt any discomfort during the

...

procedure. If I ever need endodontic work again, I will for sure be coming here.

read more
I was referred by my dentist and I can see why. This was the best experience I've ever had going into a dental procedure. This was my first root canal and I was really nervous. The staff was amazing and immediately made me feel comfortable! Dr.

...

Salmeron communicated very clearly about everything going on and what I could expect from the procedure which he relax. Also, the entire procedure was painless. The after care instructions were very clear and there hasn't been any pain or discomfort even following the procedure!I can't thank and recommend Dr. Salmeron and her staff enough!

read more
I was referred to Dr. Yuliya Salmeron, DMD at Edge Endodontics for a root canal. She and the staff were so kind. She was very thorough explaining the procedure and while performing it. I received a follow up call the next day checking on my

...

progress. She'll be my first choice if need an Endodontist in the future.

read more
Dr. Salmeron was fantastic as was the whole staff. I went in with a ton of anxiety due to some rough prior experiences with root canals, but Dr. Salmeron was great at easing my concerns and told me the various sedation options they offer.The

...

procedure itself was very quick and pain free. I've had a lot of trouble in the past with getting my lower molars numb, but Dr. Salmeron was able to numb it completely with ease. I would highly recommend her to anyone needing rtc treatment, especially for those like me who are nervous and/or have had bad experiences at other dental offices.

read more
They did a great job numbing my mouth before doing the root canal. I didn't feel a thing. The chair was comfortable and having the headphones was a great way to screen out the sound. The assistant Stephanie was very attentive during the procedure.

...

Dr. Salmeron did a good job explaining things and made sure I understood the procedure before she started. I would recommend Edge Endodontics, if you are in the unfortunate need of a root canal.

read more
I had to have an emergency root canal and fortunately Dr. Yuliya could get me in the same day. I cannot say enough about the top-notch facilities and care I received; it was by far the most pleasant, professional and pain-free dental experience I

...

have ever had. By the time I walked to my car I was already feeling so much better!

read more
Excellent endodontist, without a doubt if I had to have another endodontic I would go there, my experience was very pleasant, I had a lot of pain in my tooth but the dentist fixed it very well, then I went to have another endodontic treatment and

...

also everything was excellent, they put the headphones on you to listen to music and you relax even more, it was an excellent service, without a doubt it ,I would give more stars.Primero quiero decir que es una excelente endodoncista, sin duda si tuviera que hacerme otra endodoncia iria ahi, mi experiencia fue muy agradable, tenia mucho dolor en mi muela pero la dentista lo arreglo muy bien, después fui hacerme otra endodoncia y tambien todo fue muy agradable, te ponen los audífonos para escuchar música y te relajas aun mas, fue un excelente servicio, sin duda daria mas estrellas.

read more
Dr.Salmeron was very professional along with her team. Everyone was very nice and answered any and all questions. I had a painful tooth my dentist told me I needed to get a root canal to fix it and they called Edge office at 4:50 to set up an

...

appointment and they were able to take me the next day even with me not being a returning patient. I have never been so pleased with dental service.For the appointment I was made sure to be comfortable and I was given headphones to listen to music.For my root canal and preparation in total took an hour. Would recommend to anyone.

read more
Don't even know where to start with this review it was the best experience I ever had. I have high anxiety when it comes to dentistry work and I'll tell you what they made it a breeze from the great staff and to the superb Dr. Yuliya they took my

...

anxiety away she explains everything step by step makes you feel very comfortable before she proceeds and during the operation it's literally painless highly recommended Edge Endodontist Don't wait don't be scared they'll take great care of you wish I went sooner thank all of yall soo much

read more
It was a beautiful experience getting my root canals!!! How many people can say that? When you walk in you are greeted by a lovely appointed and modern waiting room. The staff was extremely pleasant and helpful, Chrissy, the dental assistant, was

...

cheerful and reassuring. Dr. Salmeron discussed my procedure thoroughly with me and was a true professional in her specialized treatment.I was never in any pain and my root canals went smoothly. I would recommend EDGE Endodontics to anyone needing a root canal.

read more
I got my first and only root canal here and it was honestly the easiest procedure ever. I had heard horror stories about how much root canals hurt and that you're super sore afterwords, but Dr. Salmeron made the experience really easy. it only took

...

about 30ish minutes! They propped my mouth open and went to town on my tooth. I was able to listen to my music the whole time and was done before i knew it. Id recommend coming here for a root canal to everyone who needs one!

read more
Dr. Salmeron is a top notch endodontist and very professional at her place of business. She took what would be normally a scary procedure like my root canal made it easy and comfortable. I was neither anxious or nervous during my procedure. I

...

feel safe and blessed to have her work on my teeth for any reason. Thank you Dr. Salmeron for that you do for your patients.

read more
I needed a root canal, and received a referral from my dentist for Dr. Salmeron, of whom he spoke very highly. I was nervous, as this was my first root canal, but Dr. Salmeron showed me that this procedure is not one to be feared.She and her staff

...

treated me with respect and with compassion. She communicated often and with clarity, ensuring that I was never confused about what the next step was or why it was happening. And finally, she did an excellent job with the procedure, itself.I can't recommend Dr. Salmeron and her staff highly enough!

read more
I had a very painful tooth that needed urgent care for an abscess at the root of a tooth. I needed a Root Canal to heal this important tooth.Dr Salmeron was able to fit me in the schedulethe same day my Regular Dentist called Dr Salmeron. I had

...

never been a patient before and was very impressed with my experience. Nice comfortable and very professional. I would recommend it highly

read more
Was able to get an appointment same day for a double root canal. In terrible pain. Fantastic experience. Left on a trip the following day and was able to enjoy my time away. Dr Salmeron was exceptional and explained each step as well as potential

...

post therapy problems to watch out for. All went perfectly with no issues. Highly recommend!

read more
Had the best experience with Edge. Everyone was friendly and very accommodating with my needs. This was my first root canal experience and I didn't feel a thing. It was super fast and pain-free! Get the gas to help with your anxiety. I was very

...

nervous but Dr. S was fantastic and made sure I was comfortable. Thank you!

read more
Really thankful Dr. Salmeron was able to squeeze me in for a root canal right before a long trip. While I was anxious about the process, it ended up being pain free and over rather quickly. Staff, dental assistant all supportive and responsive to

...

questions. Highly recommend this office. Many thanks to Dr. Salmeron and staff!

read more
I can't say enough about the wonderful experience I received during my appointment at Edge Endodontics with Dr. Yuliya Salmeron. I had so much anxiety about going to this appointment for a root canal and was almost in tears. I had a very bad

...

experience at another office and I was left with a lot of pain. When Dr. Salmeron told me that I would not experience any pain, I didn't believe her at first, but she was absolutely right. It was over before I knew it and there was NO pain. I felt great and relieved that my tooth had been fixed properly. She was amazing! I highly recommend her to anyone, and If you have a lot of anxiety about dentists, (like me) then you should definitely go see her. A Happy Patient, K. Donatello.

read more
I recently had a root canal treatment. I had very pleasant experience during the procedure. There was no pain and even after couple days of the procedure there was no pain at all. The clinic is neat and clean. The staff were very kind as well. Dr.

...

Yuliya Salmeron is an outstanding performer. She also has received 40/40 Award , according to my wife who observed the award in the clinic .

read more
I had a great experience at Edge Endodontics. The staff were very friendly and caring. The surgery was very quick and painless. They made sure I understood how I had to follow up and we ever concerned as to how I was feeling throughout the surgery.

...

I felt very confident in Yuliya's care and her assistant was extremely kind. Thank you

read more
Everyone in the office is friendly and professional. Dr. Salmeron is straightforward and understanding. She is also very expedient! I was prepared for a long time in the chair, and it was over before I knew it! Her goal seems to be making the

...

treatment as comfortable as possible, too.

read more
I was very nervous going into my appointment because of the horror stories I have heard about root canals. 1st off the office is very nice and gives a calm and relaxing vibe. Second the tech was very nice and informative about what was going on.

...

Third Dr. Yulia was also very kind, and informative, the procedure went smooth, only felt a small pinch of pain on the pallete from anesthesia and like some of the other reviews I did find my self dozing off from time to time. I would highly recommend Dr. Yulia she was amazing!

read more
Nobody WANTS root canals.If you need one, go to Edge.Dr Salmeron leads a great team.They are all friendly, professional, knowledgeable and articulate.Great location, state of the art equipment, great staff and a brilliant doctor.They are

...

absolutely deserving of 5 stars

read more
Wow. That's all I can say! Due to past trauma with dental care, poorly-provided benefits through employers, and general life, I haven't had proper dental care in over 15 years. Thankfully, I only needed one root canal and was referred to Dr.

...

Salmeron. I had no idea what I was walking into, and my knowledge about root canals only came from the internet. I was nervous, to say the least. To say that the experience at Edge Endodontics was 100% pain-free is an understatement. I couldn't believe how easy it was, and how I truly didn't feel a single thing throughout the entire procedure. I swear, I was closing my eyes throughout thinking I could fall asleep. 12 hours later, I still don't feel any soreness, and it's almost like nothing even happened. I work with board-certified specialists in veterinary medicine, and I always preach to my clients "you get what you pay for." Dr. Salmeron's services definitely felt very pricey even after insurance, but I'd do it all over again knowing I escaped what could have been a painful, drawn-out and traumatizing experience. Thanks to her and her staff, I am no longer afraid to receive proper dental care and will be telling everyone I know to seek out her care. Beautiful facility, with all the bells and whistles. Simply amazing from start to finish.Update: Never felt any pain, days later! I wish I could go here for ALL of my dental needs.

read more
Amazing office, great staff, super accommodating and prompt scheduling. Dr. Salmeron is gentle, knowledgeable and speedy. She has a wonderful way of putting you at ease for sometimes difficult appointments. As a patient, and as a dentist that

...

refers patients to her, I highly recommend Edge Endodontics!

read more
The best experience and result I could have hoped for, truly. I have such a fear of going to the dentist (probably how I ended up needing a root canal,) but they were able to put me at ease and made me feel so relaxed. They were gentle, attentive,

...

and incredibly skilled—not to mention quick! With local anesthesia, nitrous oxide, music/headphones, and sunglasses, I couldn't hear or feel a thing. Dare I say I had a lovely time getting a root canal?? If you're in unbelievable pain like I was, I highly recommend going to Edge Endodontics to see Dr. Yuliya Salmeron and her team.

read more
Everyone was very kind & efficient. Dr. Salmeron had to drill into a crown & clean out a very deep canal that was missed from a root canal I received at another facility. I was shown all the X-rays, before and after & told exactly what needed to be

...

done and how. She & her assistant made me Feel very relaxed ( w/o any kind of sedation) & I had practically no discomfort.

read more
Wow! What a great experience ! Practically painless , with headphones and beautiful view. Almost like a day at the spa. Very professional staff. With all the newest gadgets, sparkling clean. Yuliya and Stephanie Worked together flawlessly .

...

Hopefully the next two root canals will go as well as this one. Looking forward to seeing Yuliya and Stephanie .again ! Love you guys!🥇💖

read more
I've visited dentists and endodontists a lot since I was 8 after breaking a tooth and needed advanced treatment. Dr. Salmeron is hands down the most professional and communicative dentist I've ever been treated by. She explained the root canal

...

retreatment process and gave me a quick X-ray 101 crash course on dental imaging. Very interactive and someone you can trust automatically. The process was very quick and said to call her if I had any questions.Moreover, her staff was incredibly amazing. They were very transparent about pricing and what my insurance covered and explained the entire process.Josie, who assisted Dr. Salmeron with the procedure was incredibly kind, helpful and fast. She wasted no time in taking my X-rays and was very clear with instructions. She kept asking if I was okay during prep and during the procedure.Overall a great experience! Welcoming, fast, and incredibly high quality.

read more
I am not a "frequent flyer" at the dentist, but as of late I have decided to address some much needed dental work (pain will do that to you). Dr. Salmeron was very sensitive to my dislike for pain and made sure that she explained the procedures

...

(there have been a few) and provided the proper anesthetic to the impacted areas. She also listened when I indicated that I still felt pain and responded to address it - many dentists before have simply ignored my exclamations explaining that there "would be a little discomfort" (thus, the reason for my non frequent flyer status). Dr. Salmeron and her staff have truly been amazing. They are professional and very kind. A big thank you goes out to the team at Edge Endodontics as well as Belterra Dental who referred me to them.

read more
From scheduling to sending reminders to arriving at the office, the entire process was assuring, personal, highly updated and quick to share medical information every step of the way. Nothing could have been improved. The work itself was painless

...

and 100% successful in a condition that wasn't guaranteed to be simple. Best experience.

read more
Dr.Yuliya Salmeron and her staff are top notch at what they do. I deal with really bad anxiety and going to the Dentist doest help. Until I went with Dr.Salmeron and she made my experience the best I have ever had dealing with teeth issues. I highly

...

highly highly recommend. Thank you again Dr.Salmeron

read more
I had to get an emergency root canal done. My dentist Dr. Brent Dupper referred Dr. Salmeron. She was top notch. I've had 3 prior root canals and she did this with amazing efficiency all while being very gentle. She was a little on the high end of

...

pricing but I think the care received is worth it. I would definitely go back to her. Thank you

read more
I recently had a root canal done and this was the most pleasant experience I've had at a Dentist. Dr. Yuliya and staff were both very comforting and friendly. Their office is amazing with all these new gadgets like music and video while they

...

preform their procedures making it seem smooth and entertaining. My root canal was done before the fifth song. Didn't feel a thing. I strongly recommend them.

read more
Best root canal ever! Staff was friendly and very understanding of my anxieties. I was made as comfortable as possible beforehand, and the procedure itself was quick and painless. And not to mention, the office itself is absolutely gorgeous. Highly

...

recommend edge endodontics 🙂

read more
I have worked in healthcare for 30+ years and spent the majority of that time in executive management positions. My standards are high and I'm rarely impressed but Dr. Salmeron and her team exceeded my expectations. From the ease with which I was

...

able to promptly get an appointment, to receiving and submitting the necessary forms in advance of my appointment, to understanding my insurance coverage and my financial responsibility, to receiving outstanding and pain free dental care, the entire process was seamless, efficient and very professional. I would highly recommend Edge Endodontics to anyone in need of care.

read more
Five stars doesn't seem enough. I had heard so many horror stories over the years about root canal treatments, that I arrived for my appointment filled with trepidation. That quickly passed. Dr Salmeron and her staff were unbelievable. Everyone was

...

very kind and professional, and the treatment itself was entirely pain free. Seriously. I'm convinced Dr Salmeron is some kind of wizard. Or at least a dentistry genius. I'm sorry I can't remember the names of the other staff that looked after me, but they were also amazing. Thank you all!

read more
5100 W Highway 290 Bldg 2, Suite 220
Austin, TX, 78735
Take A Tour Of Our Office!