Watch Dr. Salmeron on KVUE ABC
Watch Dr. Salmeron on ATX-tra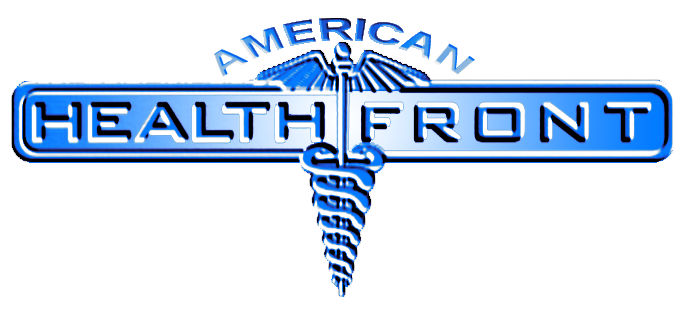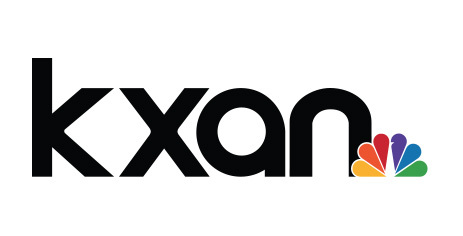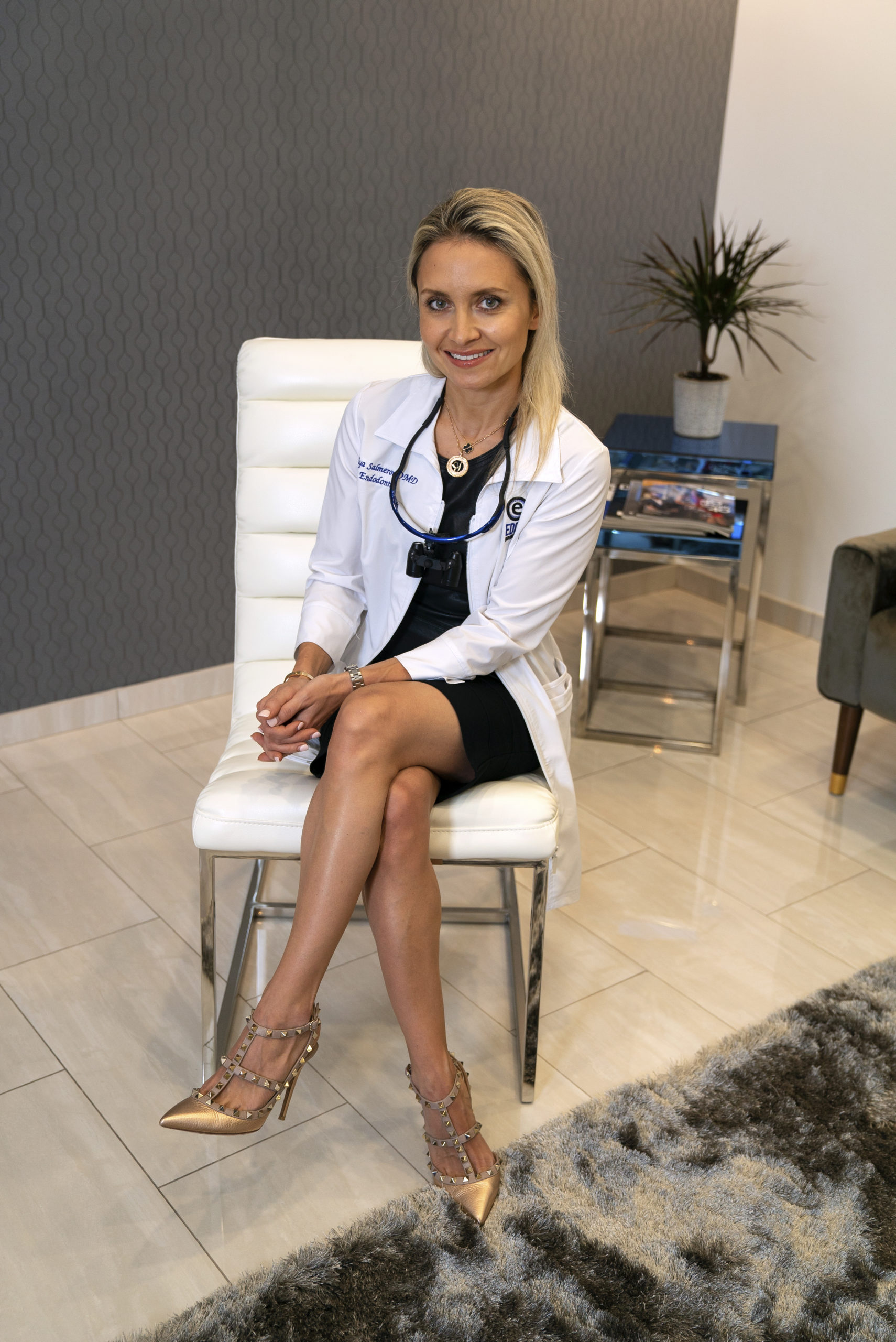 Striving to be Austin and Central Texas' premier leader in Endodontic care and a first class guest experience.
Click HERE To Read The Article.
Our clients are our priority, we offer quality dental services.Learn more about our services.
I cannot say enough about this place! I arrived 30 mins late because I got lost. They were very patient with me and still fit me in! Also my root canal was a tricky one but Dr. Salmeron did it in 20 minutes. Wow and thank god! I also called a few

...

hours after the procedure because I was experiencing some pain. She took the time to text me after hours and check in. I would highly recommend this place to anyone!!

read more
I was referred to Dr. Salmeron by my current dentist and I am so glad that I was put in contact with this Endodontist. Not only were they willing and able to fit me in for a same day emergency root canal but the staff was also caring and attentive.

...

Both Dr. Salmeron and one of her dental assistants stayed after hours to complete my procedure. The procedure was quick, as painless as possible, and the results were immediate and lasting. I will return to her for any and all endodontal needs in the future and highly recommend this business.

read more
Dr. Yuliya Salmeron is the consummate professional who cares about her clients. She provides a warm welcoming environment and her staff are very friendly. Nobody looks forward to having a root canal, but she does her upmost best to put you at ease

...

before & during the procedure. Most importantly, she gets the job done quickly and very efficiently. I woke up the morning after the procedure pain-free. I highly recommend her.

read more
Tooth troubles are no fun and dealing with certain issues can be just as unpleasant. However, Dr. Yuliya Salmeron and her team treated my severe case with ease! Greatly I recommend booking an appointment here for a pleasant and professional

...

experience.

read more
I had to have an emergency root canal and fortunately Dr. Yuliya could get me in the same day. I cannot say enough about the top-notch facilities and care I received; it was by far the most pleasant, professional and pain-free dental experience I

...

have ever had. By the time I walked to my car I was already feeling so much better!

read more
This is by far the best root canal specialist I have been to. Dr. Salmeron and her staff made me feel so comfortable. Upon entry into the office I was greeted by the front desk staff which had me fill out my new patient paperwork after I used hand

...

sanitizer and had my temperature taken. I felt very safe during my entire experience in this office. If you need a root canal I would highly recommend Dr. Salmeron. Very personable staff, modern looking office, clean, and great vibes throughout. Thank you!!!!

read more
I went to my dentist with a very painful tooth that he had installed a crown on a few months earlier. As expected, I needed a root canal. We contacted the "in program" endodontist and it would be 3 weeks before he could do the root canal and I

...

would have to go in for a "pre-root canal" visit/assessment. The dentist also gave me the name of a couple of endodontists that accepted my insurance. The first on the list was Edge Endodontics and I called them immediately, they scheduled an appointment for 2pm the next day to perform the root canal. I had always heard how painful a root canal was, so I was apprehensive. I arrived and was warmly greeted by the receptionist who was wearing a mask, and was quickly ushered into the room where the root canal would be performed. The tech was equally calming and comforting. Dr. Salmeron came in and I immediately felt confident as she confirmed my dentist's assessment. She deadened the area, then I had a little melt down/panic attack. Dr. Salmeron and the tech were so calm and took a few minutes for me to calm down, and they proceeded with the procedure. Absolutely pain free!!! They even had Netflix to watch while they were doing the procedure. I will recommend to anyone who is nervous when they go in to not put on a violent film, I finally settled on Andy Griffith. If you need a root canal, I HIGHLY recommend Edge Edodontics, without reservation. I hope I never need another root canal, but if I do, I will definitely go to Dr. Salmeron!

read more
Dr. Salmeron did two root canals for me this week. I needed to get in right away, and got my first appointment the same day I called. She and her staff—Jennifer, Cecily and Beth were professional and very caring. It was an outstanding experience.

...

I got in for my second root canal 3 days after the first, and had the same experience. The office is clean and has state of the art equipment. Would highly recommend!

read more
Dr Salmeron has done two procedures for me this year. She and her team did great work both times and helped me feel comfortable throughout the process. She listened to everything I had to say and worked with my dentist to understand my particular

...

needs. I'm generally terrified of dental work but I will have no hesitation returning to Dr Salmeron when I need an endodontist again.

read more
I would come here again should a situation warrant the visit! Found Edge on my insurance website because it was close to my home. Easily filled out necessary paperwork online prior to my visit and was able to quickly make an appointment. When I came

...

in to their quiet and beautiful office, I was treated with respect the entire time. I was very scared of my very first "root canal" (dun dun duuuuunnn) but they assured me it was a painless experience, that people give endodontists a bad name due to past experiences. I decided laughing gas was necessary, and I am so glad I did. Everything was over lickety-split and I was out of there and back home. Only slightly sore/sensitive for a couple days, but I could have continued to work that day if I wanted. 10/10 visit! Thank you to everyone in the office for making it a great experience.

read more
I am a general dentist and highly recommend Dr. Yuliya Salmeron and Edge Endodontics. I refer out my patients to Dr. Salmeron, and they all speak highly of her. Dr. Salmeron is the go-to endodontist (root canal specialist) for my significant other

...

(also a dentist) as well. Dr. Salmeron trained at one of the most selective endodontics residency programs in the country, and I am impressed with her work. Go to Dr. Salmeron if you need a root canal!

read more
I woke up with horrible jaw pain, and went and had an x-ray at my dentist. They told me a year ago I would probably need a root canal, and now was the time. They referred me to Edge. Dr. Salmeron was very polite, and thoroughly explained what we

...

would need to, and when she showed me what the total was it came out to Half of what I expected. She was able to do both the same day, and had me back at work pain free by middle afternoon. Great experience with what should have been a terrible day.

read more
Dr.Salmeron and her team were great. I had a huge pain and they were able to get me in within such a short notice and especially on Friday. The problem was diagnosed and the work was done fast. Pain free in a few hours after I got home. Very, very

...

happy!

read more
Edge Endodontics lives up to its advertising. Great customer service the minute you walk in the door. Everyone I came in contact with was a first class professional. The quality of treatment was outstanding. One hour after my root canal I had

...

zero pain thanks to the reversal shot. I hope I never need another root canal but if I do this is the only place I am going.Thanks Dr. Salmeron for a job well done. You have done a great job putting your entire staff and office together.

read more
Never in my wildest dreams would I have thought a root canal would be great, but the experience really was: zero pain, calm environment, friendly staff, and efficient doctor. I was in and out in an hour! I have complete confidence in the procedure

...

performed. I'm so glad Dr. Adam at ATX family dentistry (he's great too) recommended Edge.

read more
No one likes a root canal but if you have to get one done I highly Dr Salmeron. She had great chair side manor. I felt confident in her eval and treatment. The procedure went about as good as it could go. Hope I don't have to get another one

...

but if I did I would not hesitate going back to Edge Endodontics.

read more
I love edge endodontics! I was in extreme pain and no one around town would except me due to the limited corana virus hours. Everywhere I went kept resechulding and pushing my appt back. I felt so hopeless. I couldn't sleep. This pain was ruining my

...

life for weeks. Then I found this place. Edge got me in the same day! I went into their beautiful office in tears and left smiling and joking relieved of my horrible pain. I couldn't believe how nice both the staff and office were. So friendly and caring. They actually wanted to help. Five star experience! When they asked what I wanted to watch on hulu I was pretty blown away. My last dentist looked like they were operating out of a crack den. This place was amazing! I couldnt be happier with my experience and would reccomend all my friends to go here. Thank you so much Edge

read more
I had a total of 5 root canals performed here and I am not one to enjoy going to any dentist. I can wholeheartedly say that I couldn't have asked for a more comfortable experience with absolutely NO pain during or after Dr. Salmerons work. If you

...

need a root canal... don't hesitate to call this office and know that the people here know what they are doing and will treat you well.

read more
Dr. Salmeron and her staff were so great. Went in for a possible root canal, but not sure which tooth. Dr. Salmeron quickly identified which tooth needed the work, explained what needed to be done and got to work. I was in and out within a matter of

...

a couple of hours. Everyone was so polite, professional and the office was exceptionally clean. Highly recommend.

read more
I am so glad my dentist referred me to Dr. Salmeron. Her focus and professional demeanor made me feel confident that I received high quality and world-class treatment. There was no pain at all, and the doctor and her assistant were even able to work

...

with my lip piercings in the way. My only complaint is that I was not consulted about the cost of the treatment and the items which appeared on my itemized statement. I'm one of those people that likes to know what I am paying for, so it did bother me a bit. But all things considered, I am incredibly pleased with the treatment I received at Edge Endodontics

read more
5100 W Highway 290 Bldg 2, Suite 220
Austin, TX, 78735
Take A Tour Of Our Office!